Muneera AlKubaisi | A Journey of Inspiration Part 5
Biscuits, cookies, pastry, cakes.. did I get you drooling?
Baking is more than just having these delights made and dusted. Whatever you do in life, it always comes with a lot of lessons and so is the case for baking as well.
Muneera AlKubaisi is an apprentice baker from Qatar. She stepped into the world of baking not more than a year ago, and now that is where she finds her passion in.
Kay: Tell us a little about yourself ?
Muneera: To begin with I'm 26 years old. I consider myself a multitalented person because I enjoy pretty much everything in life be it reading, writing, searching, cooking, traveling, eating ... anything & everything & I feel like I've done it all except crocheting, which is a fear I look forward to conquering. In case you still haven't noticed I have a thing or two for baking, ok ok... maybe three.
Kay: When did you decide to undertake this career?
Muneera: You'll be surprised to know that this is a path that I've just recently decided to take SERIOUSLY from a year or so. It's not something I've dreamt of being since childhood, I've always had this feeling growing up that  no matter what I decide to be when I grow up, I know I'll be good at it. This might sound cocky but I've always had that kind of trust or positivism in myself that I'll do good in just about anything.  But baking came across as something really different and I loved everything about it. It's mainly & solely because of the joy it brings to me and when I see myself in ten years I don't see a grown women in her thirties on a desk but someone, somewhere playing with dough.
Kay: How would you define passion?
Muneera: It's your first love, your unborn child, your solitary joy.. something so beautiful that you will be lost in time while doing it. Something that has a superpower of disconnecting from the entire universe. It's your drive force that will keep you on the tip of you toes going here & there - ALWAYS experimenting & ALWAYS looking for answers. Your rock which you'll lean on when no one is there & it's the strength that pulls you right up when you fall down.
Kay: Did you take any education for it or is it in your blood?
Muneera: I'd say both to some extent, My Mum and sisters are all great cooks so I've always been around great food & most of my knowledge was passed from them first. I did take a Wilton cake decoration course but I'd say the real knowledge or education was from surfing the net through blogs, YouTube & basically googling everything that came across my mind about baking.
Kay: Please tell us three adjectives that define your cuisine?
Muneera: Experimental .. Hearty ..  Clumsy
Kay: What are some of the best masterpieces you have created?
Muneera: I'll choose one and It has to be the Paska bread, I've never imagined that I'm able of pulling together something that beautiful. Dealing with yeast and making dough was one of my biggest fears in the kitchen so I consider everything I've made with yeast a master piece.
Kay: What was the best advice you have ever received?
Muneera: Don't look around at what others are doing, just do your thing.
Kay: Any advice to young aspiring people in your field?
Muneera: Baking is fun, it's supposed to be .. don't stress over it. If a cake fails, you either start again or you can take the good parts out and make trifle. Believe me God only knows how many cakes I've thrown away.. It's all a part of the process of learning and collecting knowledge, there is no better teacher than failure. Always experiment with new recipes and push yourself to a new limit you never knew you were capable of reaching. And finally .. Just do it, whatever you love, just do it. Don't think about it or dream about it. Start today & start small and go all the way up.
It was wonderful talking to Muneera and she left us with a lot of points to ponder about and am sure some inspiration to our readers as well! Want to see more of Muneera's masterpieces? Here are a few, and don't forget to subscribe to our page you might be lucky enough to read one of Muneera's masterpiece recipes.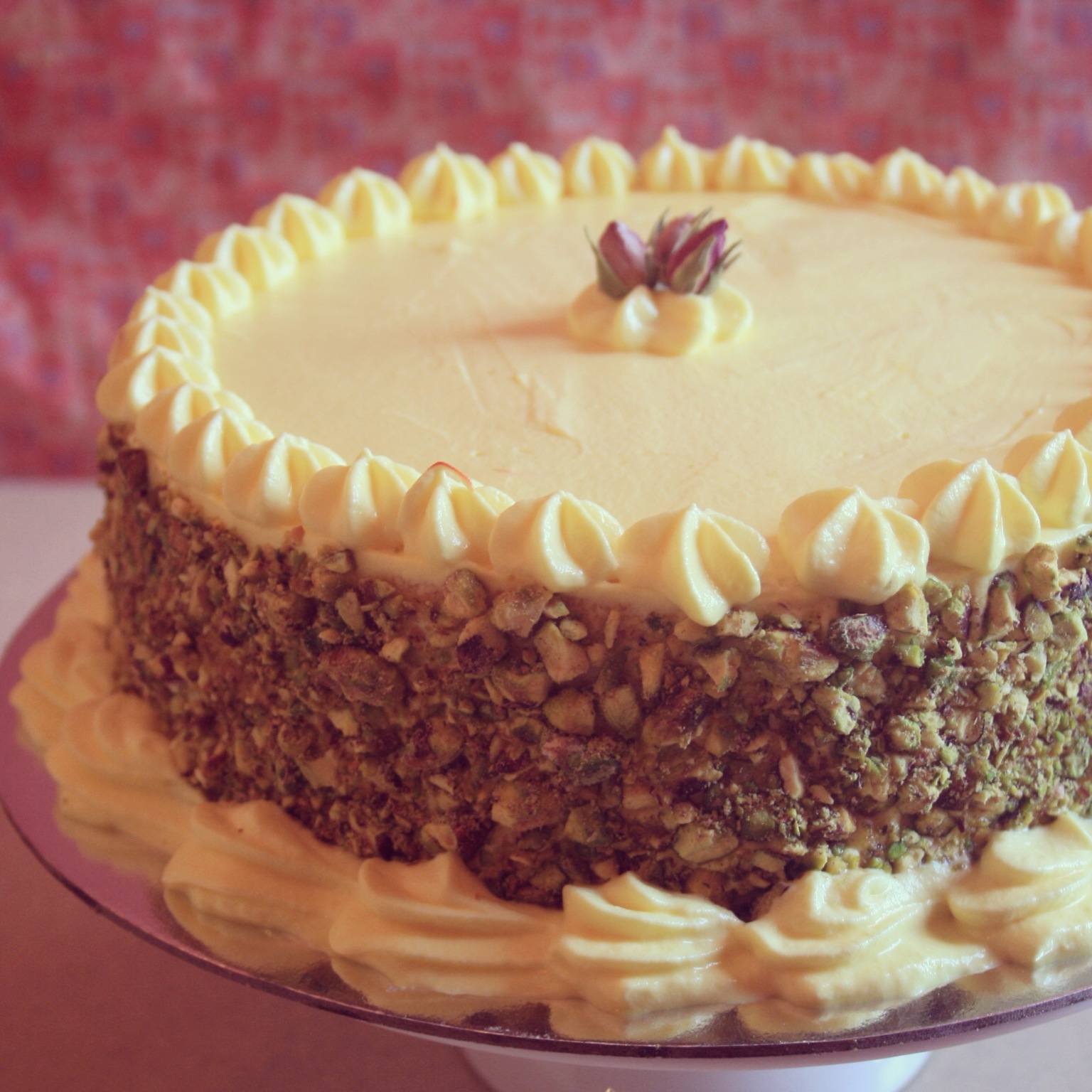 Life is short, eat dessert first!